ADVANCED MANUAL THERAPY INSTITUTE

STAFF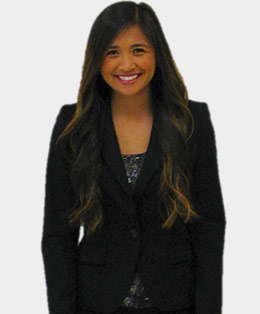 Josephine Razon

PT, DPT

Dr. Josephine Razon was born in Honolulu, Hawaii and raised in Las Vegas, Nevada. She graduated Cum Laude from the University of Nevada- Las Vegas with a BS in Kinesiology.

Dr. Razon received her Doctorate of Physical Therapy with high honors from the University of St. Augustine in San Marcos, California. The University of St. Augustine's comprehensive curriculum provided her with a strong background in physical rehabilitation of various patient populations with an emphasis in orthopedic and manual physical therapy.

Since starting her career with Advanced Manual Therapy Institute, Dr. Razon has continued to expand her practice by becoming a certified Level 1 Functional Dry Needling Practitioner for Pain Management and Sports Injuries and a Certified Rocktape provider in Fascial Movement Taping Level 1 & 2 . Following her passion to give back to the profession, she became an APTA Certified Clinical Instructor and has accepted multiple Physical Therapy Students for clinical internships.

Dr. Razon's current career goals are to continue her education with clinical specializations to become an Orthopedic Clinical Specialist (OCS) as well as a Certified Strength and Conditioning Specialist (CSCS). She hopes to continue expanding her practice and integrate her passion for health and fitness with her therapeutic interventions to all her patients.
ADVANCED MANUAL THERAPY INSTITUTE

STAFF